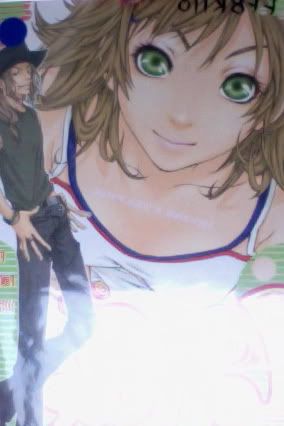 www.doujinshi-heaven.net/Final_Fantasy_8_Doujinshi/cat815157_725080.aspx
Ugh, so no more cryptic photo bucket account to pick out which book you want to buy!
So to make purchasing my doujinshi much easier I opened a web store with paypal instant payments. Only the Final Fantasy 8 section is up, the rest of the site is still under construction. But the FF8 section and checkout is fully functional! Soon to come will be Bleach, One Piece, FMA, Gundam Seed, FF 10,etc.
And the best part, all books, regardless of circle are only $16, all books after that in that same order are $13.00 (set automatically!) and it's a paypal checkout, how easy is that! Let me know what you guys think!
Also FF 8 Irvine x Selphie on ebay!
http://cgi.ebay.com/ws/eBayISAPI.dll?Vie
wItem&item=200611830691&ssPageName=STRK:M
ESELX:IT
me - mbobe@syr.edu